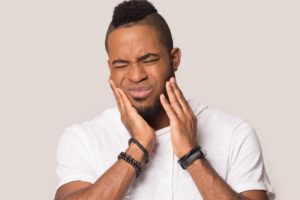 Try as you might to protect your pearly whites, accidents happen. There are plenty of ways you could find yourself with a knocked-out tooth, damaged enamel, or some other dental emergency. Thankfully, there are even more ways you can protect your teeth and reduce your risk of needing urgent dental care. Here are seven practical tips from your Lincoln emergency dentist you can use to keep your smile happy, healthy, and safely intact.
1.) Practice Great Oral Hygiene Habits
It may seem mundane, but one of the most important ways you can prevent dental emergencies is by practicing great oral hygiene. Plaque and bacteria buildup in your mouth can weaken your teeth and lead to infections, so it's essential that you brush, floss, and rinse with mouthwash regularly.
2.) Refrain from Overindulging in Sugary Foods
You probably know that eating too many sugary foods causes cavities, but are you aware that untreated cavities can lead to serious dental infections, intense toothaches, and the need for a root canal? What's more, sugar fuels oral bacteria that can infect your gum tissue.
3.) Pay Attention to Any New Dental Symptoms You Experience
Most all oral health issues can be stopped easily if detected early enough. Unfortunately, they also typically develop and progress unnoticed until they begin to cause significant damage or discomfort. Keep an eye on the health of your mouth and give your dentist a call right away if you have any questions or concerns.
4.) If Your Dentist Recommends Treatment, Don't Put It Off
No one likes to hear that they need a filling, dental crown, or root canal. However, it's important to remember that your teeth can't heal themselves like the rest of your body. Forgoing or postponing treatment will allow the issue to get worse, which can lead to tooth loss, jawbone damage, and even an increased risk of systemic health concerns. If your dentist recommends a treatment, don't put it off any longer than you have to.
5.) Wear a Sports Mouthguard while Being Active
For being such a little device, a sports mouthguard is essential for protecting your mouth from broken teeth, lacerated soft tissues, jaw dislocation, and knocked-out teeth. Sports-related dental injuries are one of the most common types of dental emergencies in Lincoln.
6.) Break Bad Habits
Are you weakening your teeth every day without realizing it? Chewing on hard objects and using your teeth as tools to open packages are bad habits that dramatically wear down your enamel. In a flash, you could end up with a chipped, cracked, or damaged tooth that needs emergency treatment.
7.) See Your Dentist Twice a Year for Checkups
Your biannual dental checkups and cleanings are about so much more than looking for cavities! Your dentist is highly trained to spot any warning signs of issues, habits, or other factors that may be putting you at a higher risk of a dental emergency. Visiting them twice a year for preventive care can go a very long way in keeping your teeth strong and sparkling.
However, not every dental emergency can be avoided. If you or a loved one has a broken, painful, or knocked-out tooth, don't hesitate to call your Lincoln dentist right away!
About the Practice
At South Ridge Dental, we strive to make every appointment a truly comfortable and pleasant experience regardless of why you're visiting us. Whether you're seeing us for a simple cleaning, a more complex treatment like a root canal, or a same-day emergency appointment, we go above and beyond to provide spectacular customer service and meet all your dental needs under one roof. To learn more about preventing dental emergencies, don't hesitate to contact us via our website or at (402) 423-1616.